Mind Your Business – Importance of Marketing
March 18, 2015 |11:30 am

-

12:30 pm

CDT

Free

Seminars will help identify strategies and broaden your business knowledge, whether you are a new entrepreneur or have been in business for years.
Mind Your Business – Importance of Marketing
Speaker
Derrick Martin – Algiers Economic Development Foundation
Derrick Martin is a seasoned, results oriented professional with a vast experience in economic development, strategic planning, manufacturing and marketing. Martin is the Executive Director for the Algiers Economic Development Foundation (AEDF), the official development organization responsible for ensuring the long-term economic vitality for Algiers. Prior to joining AEDF, Martin served as the Director of Business Retention & Expansions at the New Orleans Business Alliance (NOLABA). During his leadership role in Arizona, Martin championed Business Development for over 400k business in the Maricopa County's Workforce Development Division. He was tasked with challenging workforce and economic development issues such as creating pipeline of talent, positions business for sustainability and developing specialized training programs. Martin's experience also includes key roles is national marketing campaigns and produced positive results for companies such as General Motors, Verizon, The Coca-Cola Company and other private and public entities.
Venue:
Algiers Regional Library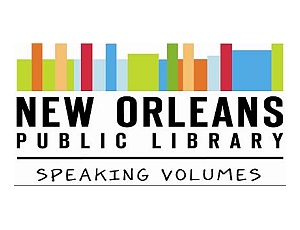 3014 Holiday Drive, New Orleans, LA 70131
Sponsor:
Giobyte Advertising

Giobyte Advertising is a full service agency that develops effective advertising & marketing strategies for businesses through proven research data and unprecedented creativity to aid a brand's reputation and give it a competitive edge. We believe that advertising and marketing, when done correctly, enhances a brand's image, improve sales, and increases market share; therefore, at Giobyte we divide our services into two approaches: external communication and internal marketing sales tactics.
Through the use design, video, and digital media creation, augmented by media buying, we are able to increase the effectiveness of a brand's external communication; while through detailed customer relationship management analysis and consulting, we able to improve internal marketing sales tactics in order to enhance revenues.